Stay tuned....I am working on my site occasionally, so if it looks unfinished, don't worry, you aren't wrong. I just am working on it when I get time

.

In addition to my Handyman Service, my wife and I also own a full service travel agency, Cruise Holidays of Northwest Austin. Diana runs the agency and she is a FULL SERVICE travel agent specializing in premium cruise vacations and groups. But, cruises are just a part of what we sell. We also do complete vacation planning: air travel, hotels, car rental, shuttle to and from airport, exciting and custom excursions all over the world!
She has terrific reviews on Yelp! Please look her up to look at her ratings if you are trying to find a GREAT travel agent. For your convenience, she can handle any of your vacation needs. Cruise Holidays is located in the Gateway shopping center upstairs next to the Sprint store above the Panera Bread Store.
Cruise Holidays of Northwest Austin
9600 Great Hills Trail, #150W, Austin TX 78759
(512) 338-8880 Phone
Hours
Monday through Friday 10 AM till 6 PM,
Saturday 10 AM till 2 PM
Sundays Closed

As a handyman myself, I rarely use other contractors. But there are times when it makes sense for me to do so. For instance, we bought a house that needed extensive remodeling. For me, the opportunity cost to do it myself was just too great and I had to find a really good contractor to do all that we wanted to do. I recommend Barry Geise, owner of Old Dog Builders for your remodeling needs, that is, when I can't do it for you! If you go to his Past Projects page and click the Major Remodel button, those are the photos of the work he has done at my home. I love his work, and he is great to work with.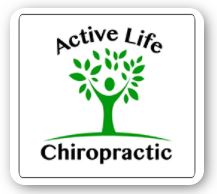 Have you ever needed a chiropractor but didn't know who to trust? How about this, did you know there are animal chiropractors? Yeah, that was news to me too. BUT, they exist. And here is one of the best. I hurt my back seriously in 2015. That is a major problem for someone who does what I do! So, I needed a helluva chiropractor. I found him: he is Dr. Angelo Marinakis. He is the owner/operator of Active Life Chiropractic. He helped me with my back and continues to do so. He is amazing, talented and competent. He is also a dear friend now, since not only is he a great doc, but a great human being. He also trains dogs. Ask him about animal chiropractic as well. You'll be amazed like I was.
(512) 258-1267
ext 56236 Phone

For all my insurance needs, I use Phillip Moreno at Liberty Mutual Insurance. Forget all the Geico and other insurance companies, I saved over $1100 when I switched from Allstate to Liberty Mutual. Phillip and I are alumni from the same great university: SWTSU! Go Bobcats! Phillip is very personable, a stand up guy and very knowledgeable and helpful to me whenever I need insurance help. I can't say enough good things about him! You can click on the link above, or call Phillip at: 1-512-258-1267 x56236 (Direct)
Bellus Flooring
(512) 582 8010
Here's the thing. Everybody will eventually need flooring. Believe that. I have known John, a former Dell employee, for many years now. I recommend him to all my customers and they love him. My own wife is, shall we say very picky? I have used Bellus in my own home and other property I own to do flooring. Their work passes the Diana test. So, it's really, really excellent. Please call John or any of his excellent staff members to arrange a quick and easy quote for your new flooring. From carpet to wood to tile...they do it all. Check them out! Here's a link: http://roundrock.floorstogo.com/
Texas Traditions Landscape
(512) 560-6118 Phone

If you need an excellent landscape service, my friend Scott Shirley is a knowledgeable Texan when it comes to your lawn and sprinkler needs. I used him to bring back my lawn from the edge of ruin. He worked starting last summer on a program to get my lawn in shape for this spring, and let me tell you, it looks really good now. If you need sprinkler repairs, help getting a lawn estalished or maintained, or other landscaping, call Scott!
A/C By Chris
(512) 248-2665 Phone

This business is run by Chris Neal, the absolute best A/C guy in the Austin Area. I have used Chris at my own home a few times before replacing both my A/C units. He is the most knowledgeable, honest and direct A/C guy I know. He is really good at what he does. His crews are fast, and do a great job.l I have known him for years now, and I can't say enough good things about him. Here's a link to his website:
http://www.acbychris.com/
Stride Pest Control
(512) 777-1339
Did you just move into a brand new home? Did you just move into a not-so-new home? Did you just see bugs in the home you live in? In any case you can think of, you should call my friends at Stride Pest Control. Tyson Kearns, the owner, says "We have the best possible service in the nicest possible way." He and his team are just that: best and nicest. Termites? No problems. Spiders? No problem. Ants? No problem. No matter what you need gone, they can handle it. From termite inspection for potential new properties, to complete pet friendly solutions for pests, they do it. I hope you will call them. I use them and they are sincerely the nicest and best. Here's their link: http://www.stridepestcontrol.com/