If this page looks unfinished, don't worry, you aren't wrong, I just continue to improve it when I have time!

Cruise Holidays and Travel
(512) 338-8880
This is a full service, luxury oriented travel agency.
Diana Whiteside, agency owner, is an expert travel agent specializing in custom trips and premium cruise vacations for individuals, families and groups. As a well traveled and expert planner, she can organize and provide complete luxury travel itineraries for you and your family on any continent.
She works with some of the best travel partners in the world: Collette Vacations and Tauck Travel; top tier ocean cruise lines like Silver Seas, Regent, Crystal, and Azamara as well as incredible European river cruise lines like Avalon, AmaWaterways, Crystal River Cruises, Tauck River Cruises and others.
Over the years, she has garnered terrific reviews on Yelp for her outstanding customer service.
If you were ever considering luxury travel provided by one of the best luxury travel planners in the business, please visit her website and be sure to read her recommended as well as NON recommended Yelp reviews. She has a ton of non-recommended, but the Yelp-iverse is a mystery to navigate and no one can tell us why they are not recommended....so go read ALL of her reviews.
If you are seeking elegance, opulence, exclusivity and refined luxury travel planned by an experienced, detail oriented travel planner, that is what she provides to her clientele.
She can handle your luxury vacation needs. For your perfect vacation planning, please call, email or click the link below to visit the website.
Diana Whiteside, Owner Cruise Holidays
Phone---(512)-338-8880
Email---diana@cruiseholidays.com
Cruise Holidays of Northwest Austin
9600 Great Hills Trail, Suite 150W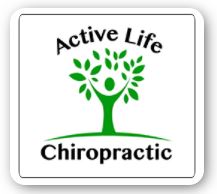 (512) 579-6000
Have you ever needed a chiropractor but didn't know who to trust? I hurt my back seriously in 2015. That is a major problem for someone who does what I do! So, I needed a helluva chiropractor. I found him: he is Dr. Angelo Marinakis.
He is the owner/operator of Active Life Chiropractic. He helped me get my back working right again. It took a long time because it was a serious injury, but he is amazing, talented and competent. He is also a dear friend now, since not only is he a great doc, but a great human being. He also trains dogs. Ask him about animal chiropractic as well. You'll be amazed like I was. Did you evenknow there are animal chiropractors? Yeah, that was news to me too. BUT, they exist. And he is one of the best.
Here is a link to his website: https://www.activelifechirotx.com/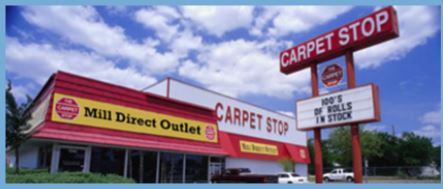 (512) 419-1144
When we remodeled, we had to get some tile work and some new carpet. We used Carpet Stop on a recommendation from a friend. What a great suggestion! They are located on Anderson Lane in Austin. Loved their work!
Here is a link to their website: http://www.carpetstop.com/

(512) 258-1267
For all my insurance needs, I use Phillip Moreno at Liberty Mutual Insurance. Forget all the Geico and other insurance companies, I saved over $1100 when I switched from Allstate to Liberty Mutual.
Phillip and I are alumni from the same great university: SWTSU! Go Bobcats!
Phillip is very personable, a stand up guy and very knowledgeable and helpful to me whenever I need insurance help. I can't say enough good things about him! You can click on the link above, or call Phillip at: 1-512-258-1267 x56236 (Direct).
Here is the link to Phillip: https://www.libertymutual.com/phillipmoreno

(512) 777-1339
Did you just move into a brand new home? Did you just move into a not-so-new home? Did you just see bugs in the home you live in? In any case you can think of, you should call my friends at Stride Pest Control. This is who I use at my home.
Tyson Kearns, the owner, says "We have the best possible service in the nicest possible way." He and his team are just that: best and nicest. Termites? No problems. Spiders? No problem. Ants? No problem.
No matter what you need gone, they can handle it. From termite inspection for potential new properties, to complete pet friendly solutions for pests, they do it. I hope you will call them. I use them and they are sincerely the nicest and best. Here's their link: http://www.stridepestcontrol.com/